Last time,
Everyone grew up. There was an heir poll. Alexander and Mia tied, so I'm double heiring. Elena and her boyfriend will also come back. They all went off to college.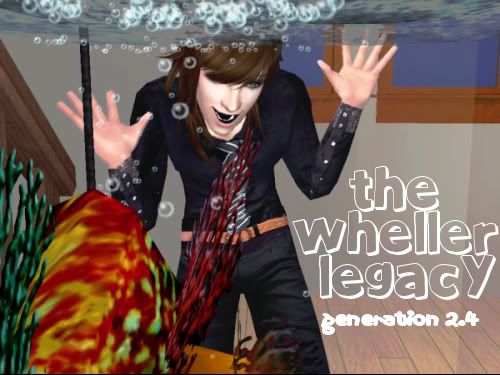 Warnings: TOO MANY CHILDREN OMG, double heiring, demon children, swearing,
NAKEDNESS, NSFW
(mostly in the very first pic)
( OMG FISHIES! )
Next Up:
Pregnant Mia! (also, maybe a husband for Mia. ): She's so lonely.)
Generation 3!
Alyana grows up and moves out.
Mongo. 'Nuff said.
MOAR SHOWER SHOTS, promise.
Another demon spawn?
Someone gets turned into a vampire! Guess who!
Also, a note: I have a big huge list of names to use, but, any requested names (either in the comments or the poll) get bolded, so I use them first! Request some names!